Home
›
Zenfolio Development API
Need Immediate Answers? Check out our SUPPORT CENTER or CONTACT OUR SUPPORT TEAM
Zenfolio API Deprecation Notice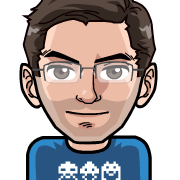 StephenZen
Administrator
Posts: 609
Since 2009 we have been proud to offer an expansive and robust API for pioneering developers to make use of in building their own tools on top of Zenfolio. We've worked hard over the years to continually improve and refine the API and now we're ready to take the next step by deprecating all versions of our API older than 1.7. Beginning 9/30/2015 all calls to API versions 1.6 and below will no longer function. We ask that you update all of your development projects to at least version 1.7 before then to avoid any problems for your users.
Please refer to our API guide at
http://www.zenfolio.com/zf/help/api
for the relevant changes you need to make. Should you need assistance visit feel free to ask in this forum for help and guidance using the Zenfolio API.
Thank you for your cooperation and help in providing useful tools for the Zenfolio community!